The earthbag structure is almost complete with the interior parging going quite quickly.
The House of Horrors installation seems to be in good shape – Beauty is lovely (at least onthe surface) and the Beast is, well, the Beast.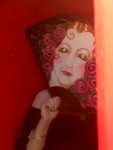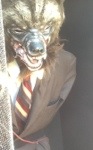 Thank yous going out to our supporters: Rocky Ridge Water, Battlefield Cat Rentals, P. G. Towns and Sons General Store and many others.